Negotiations took a backseat to delicious food as world leaders bond over dinner in a castle.  Japan housed the G20 Summit this year in Osaka, known fondly as "Japan's Kitchen". Though tensions between countries, like China and the United States are at an all-time-high, even world leaders had got to eat. I will walk you through the mouth-watering backdrop of the the 2019 G20 world stage.
The Masterminds
A team of star chefs, including winners of Michelin stars and World's Best 50 Restaurants,  meticulously planned for this world event. Together, they plan to showcase the best of Japan to the rest of the world, serving locally produced food. Japan has always considered food "a gift from the Earth", so it was no surprise that the theme was "sustainability", served with a splash of modern techniques, and a side of world-renowned Japanese hospitality. For instance, they would release young monkfish weighing less than 2kg back into the ocean as a resource management initiative.  All 59 dinner guests also had to fill in questionnaires regarding allergies, diets, religious believes, and food preferences.
The venue of choice is at Geihinkan, Osaka Castle Nishinomaru Garden, a magnificent castle of historical significance in the heart of Osaka.
Here is the standard 5-course dinner menu on June 28th, with an alternative vegetarian and halal menu.
5-course Dinner:
First course:
Summer Arrival 
Roasted Sweet Corn Flan with Crustacean Gelée and Shiso Flowers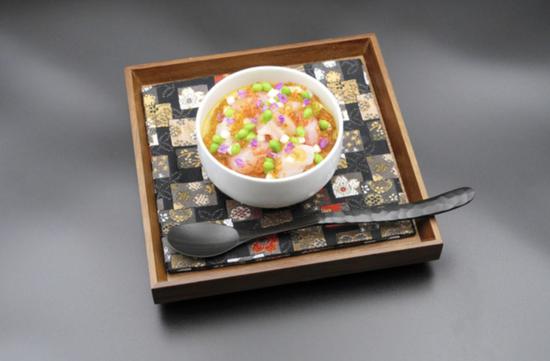 Second course:
Ahead of Its Season
Consommé of Boiled Pike Conger and Soy Sauce Flavored Senshu Eggplant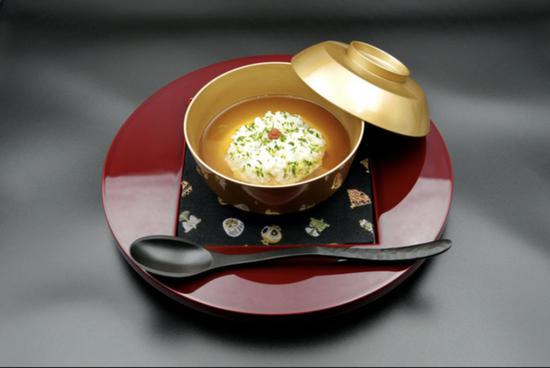 Third course:
Terroir
Deep-Fried Citrus-Spiced Anglerfish with Assorted Vegetables Dressed with Sesame Purée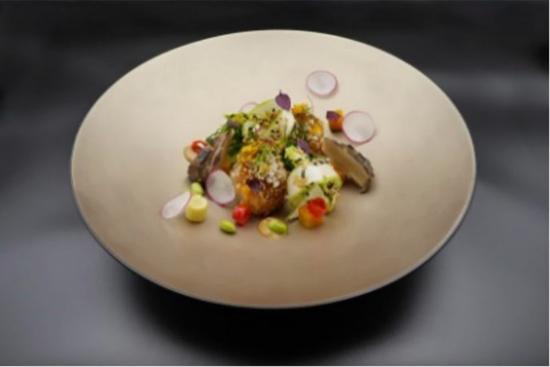 Fourth course:
The Woodland
Bamboo Charcoal Baked Tajima Beef Wrapped with Young Bamboo Leaves
Fermented Koji Malted Rice Sauce
Steamed Taiko Burdock and Boiled Grains and Maitake Mushroom with Sansho Flower Buds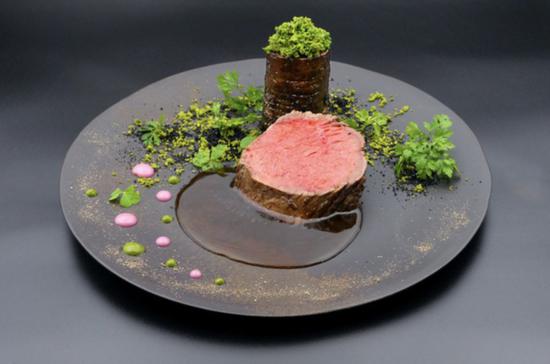 Fifth course:
A Gift from Japanese Summer
White Peach Matcha, Three Flavors of Monaka Wafers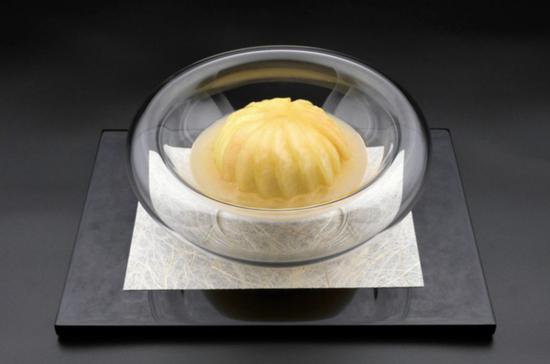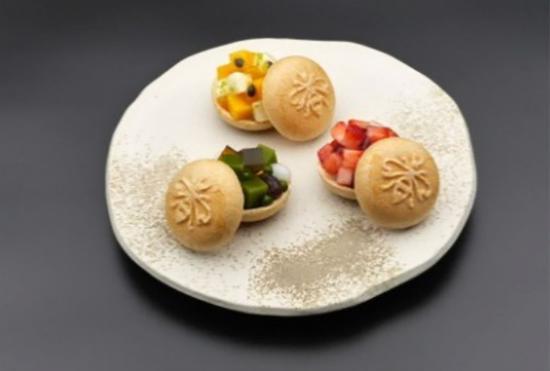 Bonus: Caviar on Your Street Food,  Sir/Madam?
All of Japan's favourite street food originated from Osaka, but none of them made it into the G20 dinner, unfortunately. Smart local businesses took the opportunity to create their own: takoyaki (octopus balls) with 20 flavours, and 20 types of noodles yakisoba (stir-fried noodle). G20-style it up, indeed.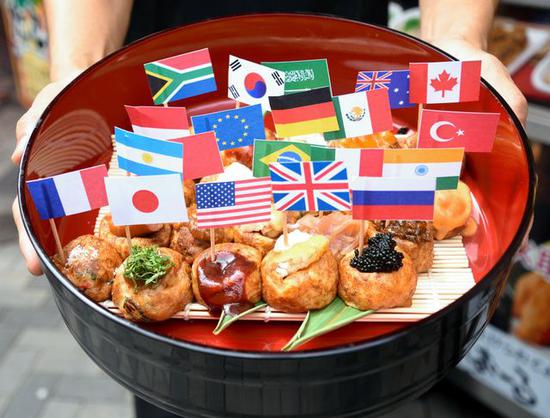 Text by Fortune Insight
Sources: G20.org, Sina, BusinessWire